Bio-Selenium Forte with Pharma Nords patented selenium yeast SelenoPrecise contains selenomethionine and more than 30 other organic selenium compounds. The preparation has a unique and scientifically proven high absorption and stable quality:
89% of the selenium in the composition is absorbed by the body
the absorption is 150-200% better than inorganic selenium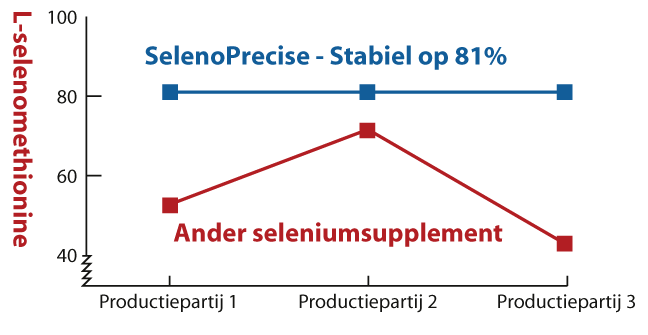 Scientifically documented
There are more than 40 scientific studies published over the quality, stable selenium content of 81%, the high absorption and safety of Bio-Selenium Forte. Thus, the composition is a particularly well-documented selenium source, which, in turn, the main reason is that Bio-Selenium Forte (under the name SelenoPrecise) worldwide in scientific studies and research is being used.